Whether you donate items, money or your time, your contribution to Be Filled of South Topeka is essential — and much appreciated.
Be Filled of South Topeka currently accepts donations of clothing, hygiene products and nonperishable food items. And the best part? They all go back out into the Montara community — for free. If you've got any of these items to donate, just bring them to our resource center (200 Airport Rd Bldg 818 S1) during our regular hours of operation (10 a.m.-noon Saturdays or 6-8 p.m. Tuesdays).
Toilet Paper
Paper Towels
Microban
Lysol Wipes
Cleaning Supplies
Spaghetti Sauce
Shampoo
Conditioner
Body Wash
Deodorant
Toothpaste
Toothbrushes
Feminine Hygiene Products
Clothing All Sizes
Socks All Sizes
Underwear All Sizes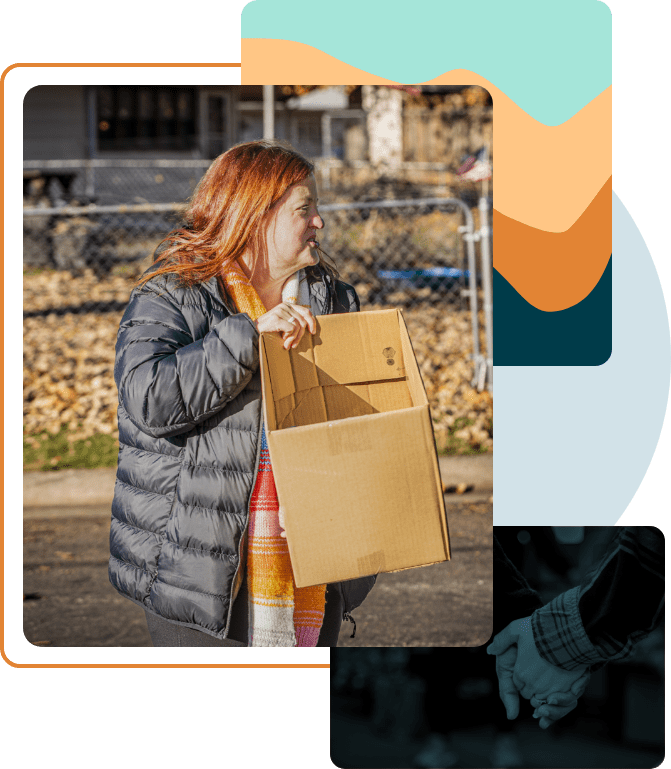 If you're looking for an easy and effective way to contribute to Be Filled of South Topeka's mission, consider making a monetary contribution. Simply use the secure widget below to select your amount and authorize the transaction.
Be a mentor, educator or friend to a neighbor in need! Be Filled of South Topeka currently sponsors youth, recovery and career readiness groups, and we're interested in adding offerings. If you would like to help out with one of our existing programs or suggest a new one, please reach out to us!
Stay up to date with Be Filled of South Topeka's news and needs by following our Facebook page.